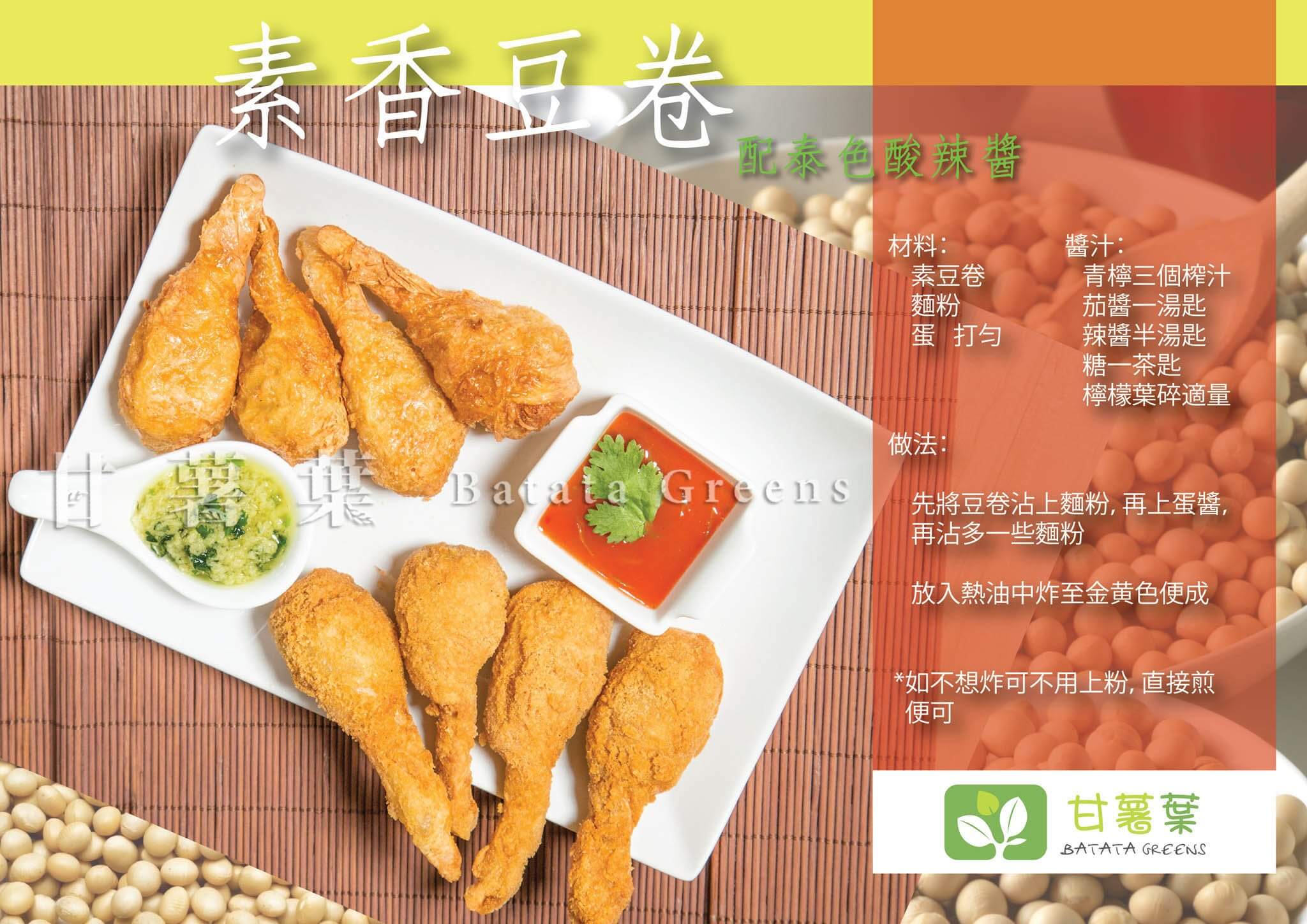 INGREDIENTS:
Vegan Drumstick, Flour, Egg (beaten)

SAUCE:
3 Limes, juiced、1 tbsp Sweet & Chili Sauce、
1/2 tbsp Spicy sauce、1 tbsp Sugar、Little Chopped lemon leaves

METHOD:
1. 1. Fill the pot with water half full, bring to boil, add lemongrass, lemon leave, galangal, turn to slow heat and cook for 10 minutes.
2. Add 1 tablespoon of Tom yum paste, 1/2 tablespoon of tomato paste.
3. Add the vegetarian beef ball, Thai eggplant, cook for 5 minutes, add tofu puffs and okra.
4. Add salt, soya sauce and sugar for seasoning.

The above recipe is designed by Veggie Mom 
相關產品:Batata Greens Vegan Drumstick, AGV Sweet & Chili Sauce